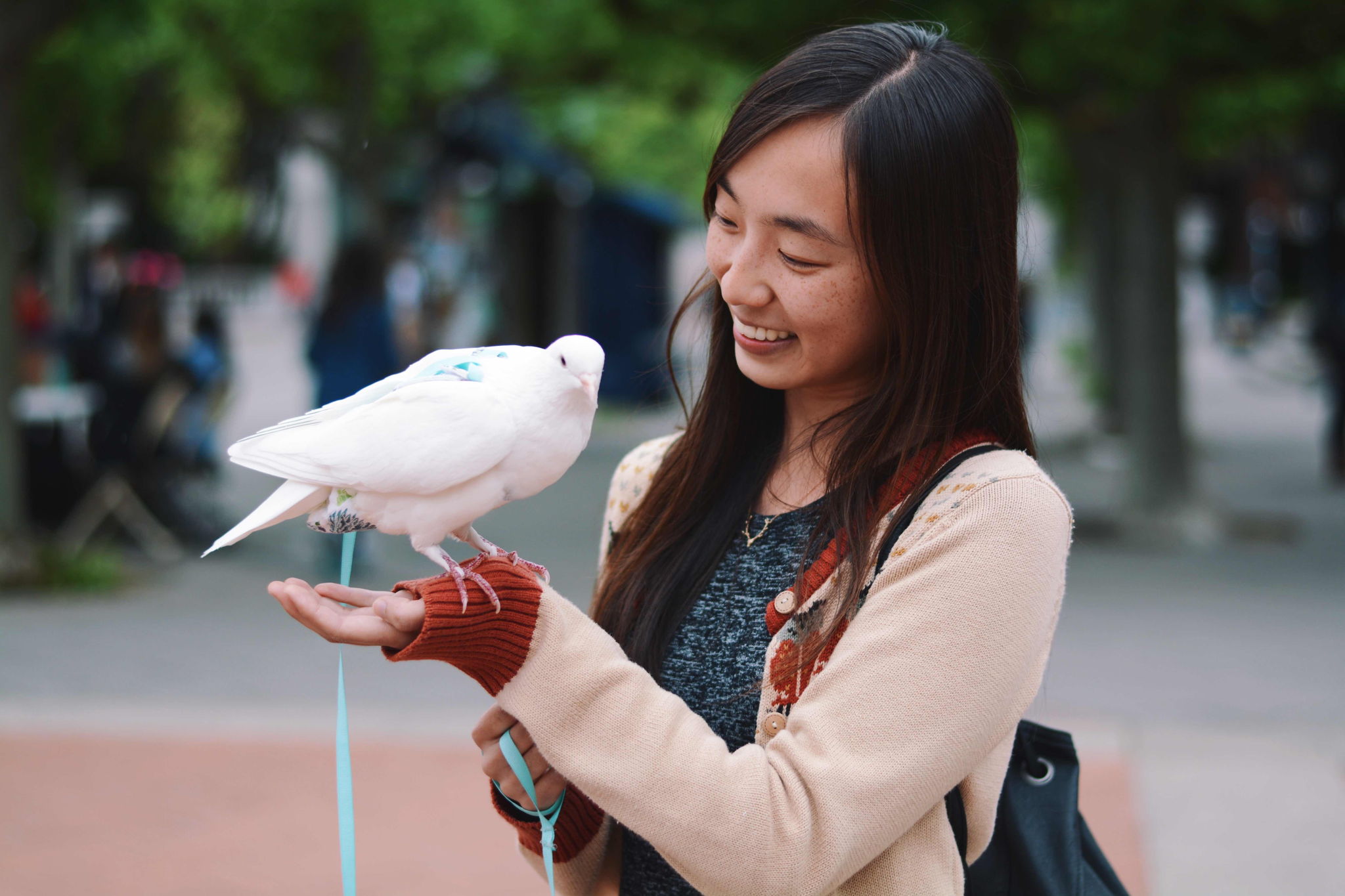 In late November 2016, I was going through my day when I saw an update from Palomacy Pigeon & Dove adoptions: They had just rescued a homing pigeon who was "released" by her owner's family, despite having no survival skills as a domestic bird. Palomacy provides foster homes and medical care for pigeons and doves that many shelters would euthanize, and they're always overfull. They didn't have room for her but saved her anyway, hoping that she could be fostered in a short-term situation until she was adopted.

I wasn't looking to adopt a pigeon of all things, especially as a college student, but this happened near my birthday and I fell in love with the sweet bird. Despite her past, she was loving and affectionate - one month later, I finalized her adoption.

Miu's a testament to the little-known delights of having a pet pigeon. She's cuddly, gives pigeon kisses, and even travels across the country with me on airplane flights. We try to show people close-up that these birds, abandoned by humans, can make wonderful companions - it's easy to fall in love with pigeons after meeting her!

This pin, designed by @Birdhism, was inspired by Miu and her big heart and is your thank you for a donation of $10 to Palomacy (shipping within the US included, for international shipping, please donate $14). One hundred percent of profits will go to Palomacy Pigeon & Dove Rescue, so they can continue to save lives like Miu's.
Cynthia Zhou, Palomacy adopter & volunteer