Bella was caught by a hawk while desperately trying to return home during a cruel pigeon "race." She suffered painful, infected wounds requiring hospitalization, ultrasounds, X-rays, surgery & ongoing treatment with several medications.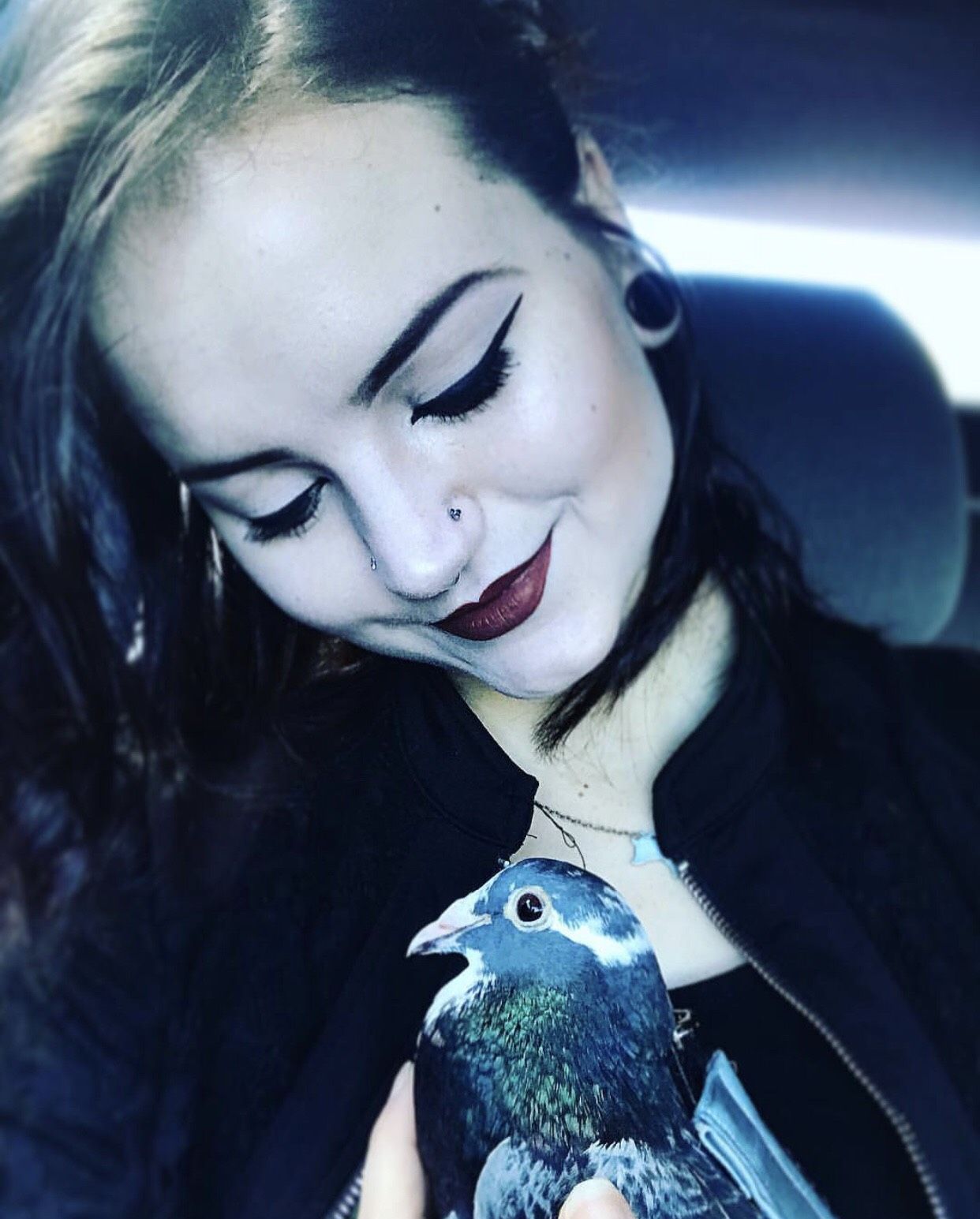 Bella is another victim of the cruel sport of pigeon "racing." After being taken far from home & "tossed" to "race" back, this domestic pigeon was caught & badly injured by a hawk. Miraculously, she escaped & when she was found unable to fly, taken to the animal shelter on 12/30. Without avian vet care, her deep wounds became infected. Palomacy was contacted when she would no longer eat on 1/7 & we rushed to pick her up for foster care & urgent vet treatment. We rushed her to the vet & have been helping her ever since. She is slowly recovering & puts up with us having to medicate her twice a day. She is one of the toughest little birds I've ever met and has a strong will to heal & live. If you could help cover the costs to recover, I know that she would appreciate it & we would be so grateful.
I'm Rachel, an animal rights activist living in Berkeley, CA and helping animals is one of my passions. They are so vulnerable and so many are in need of help. I feel it's my moral obligation as a human to help these individuals, as most of their injuries and harmful predicaments are human-caused.
Palomacy is a wonderful rescue and adoption organization that I feel really puts the animals' interests and wellbeing first. Not only do they help hundreds of birds find homes, but they also advocate on their behalf and educate the public on the misconceptions of releasing domesticated birds as well as the cruelty involved in pigeon "racing" and other exploitative industries.
Bella is someone who came to us abruptly because she needed urgent medical care. We fell in love with her fierce spirit, her resilience, and her personality. She has already gone through so much trauma in her short life, and I hope to see her live a long time where she is safe and happy.
DONATE
| | | |
| --- | --- | --- |
| | | |
| This Campaign | 25 | 45% |
| has ended. | Believers | Funded |
This campaign has ended.