Get your own official Palomacy coo-loring book! 28 ready-to-color pages featuring rescued pigeons & doves. Create & share your very own colorful works of art & help rescued birds at the same time!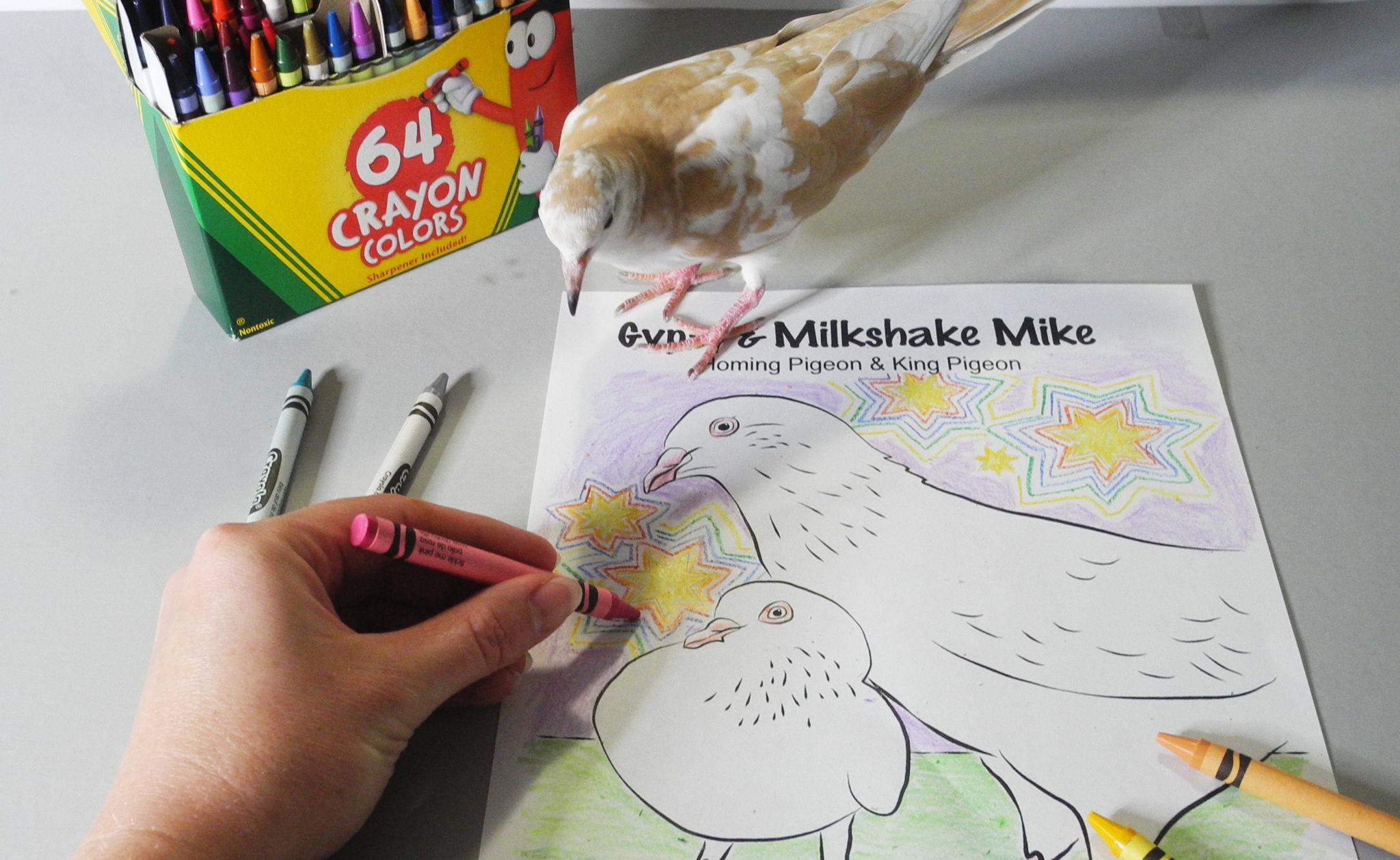 Our project spokesbird Quigley (aka Quiggles, aka Quigs) invites you to show your creative side and join the coo-loring book party! This fun project invites all pigeon and dove fans to join in and be an artist. Grab your crayons, colored pencils, and markers to use your imagination and create personalized works of art with these special bird designs. This illustrated book gives everyone the opportunity to show the world how beautiful these birds are.
Palomacy's first official coo-loring book is a fun way to educate and involve even more people in recognizing the beauty in our fabulous birds. Palomacy advocates for pigeons and doves, coordinating fosters and adopters in the Bay Area, and helping birds worldwide via a Facebook group.
The coloring book was designed by artist Meg Germundson @quiggles.coo. Meg's love of birds and illustration, and her two doves Quigley & Quinn (adopted from Olive's Place) inspired the creation of this collection of bird portraits. It features 28 pages of Palomacy alumni portraits, ready for you to color! This coloring book is a thank you gift for your donation in support of Palomacy's mission.