FINAL LAST CHANCE CALENDAR SALE!
12 MONTH WALL CALENDARS ARE STILL AVAILABLE! (BirdADay Desk Calendars are SOLD OUT) $15 each (incl. US shipping) $30 each (for int'l shipping) Use DONATE button to order
Full color, 12 month Wall Calendars Still Available!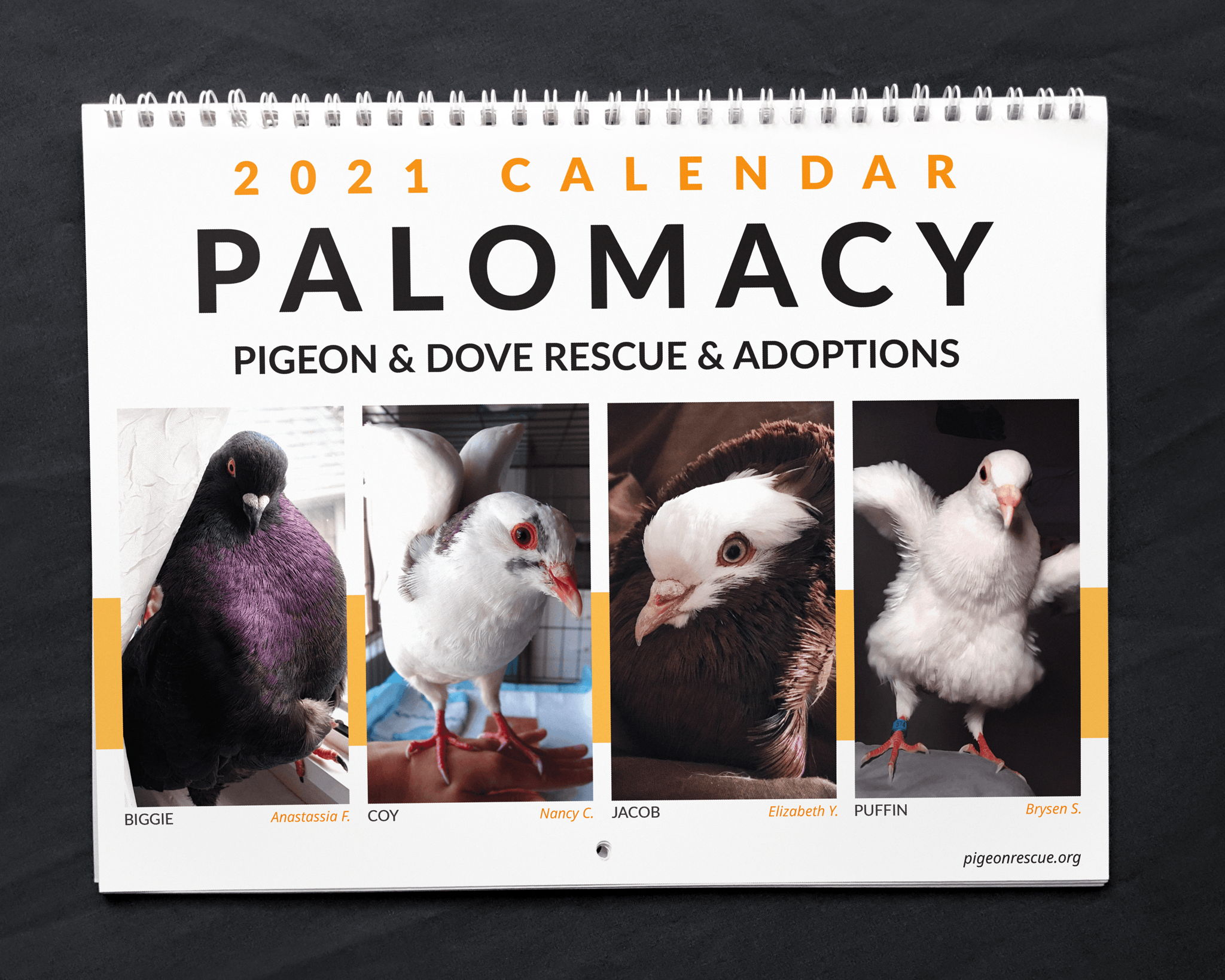 $15 each (incl. US shipping)
$30 each (incl. int'l shipping)
Use DONATE button to order!
We found more calendars! Prices marked down! FINAL SALE! Order your full color 12 month Wall Calendars for only $15 each (includes shipping within the US) or $30 each for international shipping! (BirdADay Desk Calendars are sold out!)
Palomacy people work together every day of the year to help birds in need. Together, we have helped wild birds get the rehab care they need to reclaim their free lives and saved the lives of hundreds of domestic and unreleasable birds with coaching and referrals, foster care, vet treatment and adoption into wonderful forever homes. With your support, we look forward to helping even more in 2021.

Our gorgeous, full color calendars, showcasing beautiful photos of amazing birds and their inspiring rescue stories, will warm your heart all year long.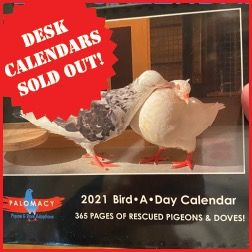 DONATE
| | | |
| --- | --- | --- |
| | | |
| This Campaign | 22 | 42% |
| has ended. | Believers | Funded |
This campaign has ended.